Product description
The wire stripper consists of a stripper body and three pieces of diamond blades. This stripper is specially designed for the industry manufacturing coils and electrical appliance, and can be installed on an automatic winding machine for programmable insulating layer stripping of the enameled wire. The thickness of the layer to be stripped is controllable, so the surface smoothness of the stripped finished copper wire is high.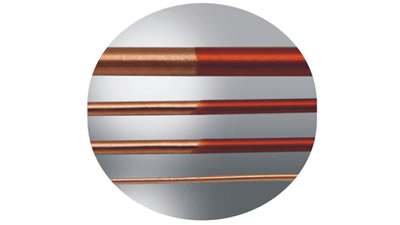 Stripping effect
Compared to chemical and laser stripping, this wire stripper will conduct insulating layer stripping through mechanical methods. There will be no chemical or light pollution during the process, and the process is fast and safe.
Using method
During the application, the set screw will be pre-adjusted according to the wire size and stripping rate by the operators. The motor matched with the wire stripper will drive it at a specific speed, then use centrifugal force in order to position the stripping without damaging the copper wire itself.
It the wire stripper is directly installed on a fully automatic equipment, the working process is done with an automatic program, thus improving efficiency.
Product features

(1) High hardness of the stripper blade: when the wire stripper blade is embedded with diamond the wire stripper achieves a thorough removal of any hard insulating varnish and enamel paint from the wire.
(2) Any processing part on the wire stripper body such as the installation hole and installation gap are processed via WEDM-LS. The precision grade is U grade.
(3) The 13 bearings on the wire stripper body are all customized from NMB so that the rotation can be flexible and the service life is long.
(4) There is a designed set screw on the wire stripper body which can be specifically used to control the stripping rate of the enameled wire. It features precise positioning and convenient adjustment. Optional type
| | | | | |
| --- | --- | --- | --- | --- |
| Specification | Wire diameter range(mm) | Installation size | Outline dimension(outer diameter×total length) | |
| PPKSS | 0.15-0.7 | Ф7*13.0 | Ф31(max)×65 | |
| PPKS | 0.7-1.2 | Ф7*13.0 | Ф31(max)×65 | |
| PPKM | 1.2-1.8 | Ф7*13.0 | Ф31(max)×65 | |
| PPKL | 1.8-2.8 | Ф7*13.0 | Ф31(max)×65 | |
Packaging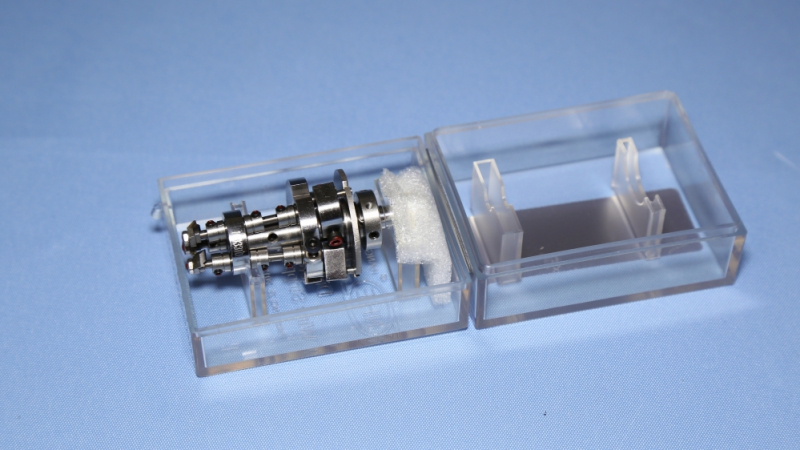 Note
1. The edge of the wire stripper is a hard, but relatively fragile diamond that does need to be protected.
2. Twisting and other operations on the red marked screw on the wire stripper are prohibited.
3. The blade is a consumable part, and is not included in the warranty coverage.