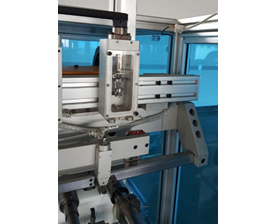 In 2014, introduced by their own users, Nittoku was made aware of Qianhe.
After paying a visit to our factory, Nittoku got the sample provided by Qianhe and brought them to the company in Soochow for inspection. Later, the sample was brought to the company in Japan for further testing. Finally, they confirmed that the key performances such as service life and precision of the air nipper provided by Qianhe could fully meet their requirements. So they confirmed the order.
About three months later, Nittoku ordered an additional batch of custom motor winding nozzles.
In 2015, with the base of former cooperation, Nittoku started to purchase the coil winding ST600 ST800 ST2000 tensioner. The provided product types are expanded since the establishment of our cooperation. We won the long term trust from our customer because of the stable quality and in-time service.